Dear Course Owners,
Sign up now for the upcoming sessions!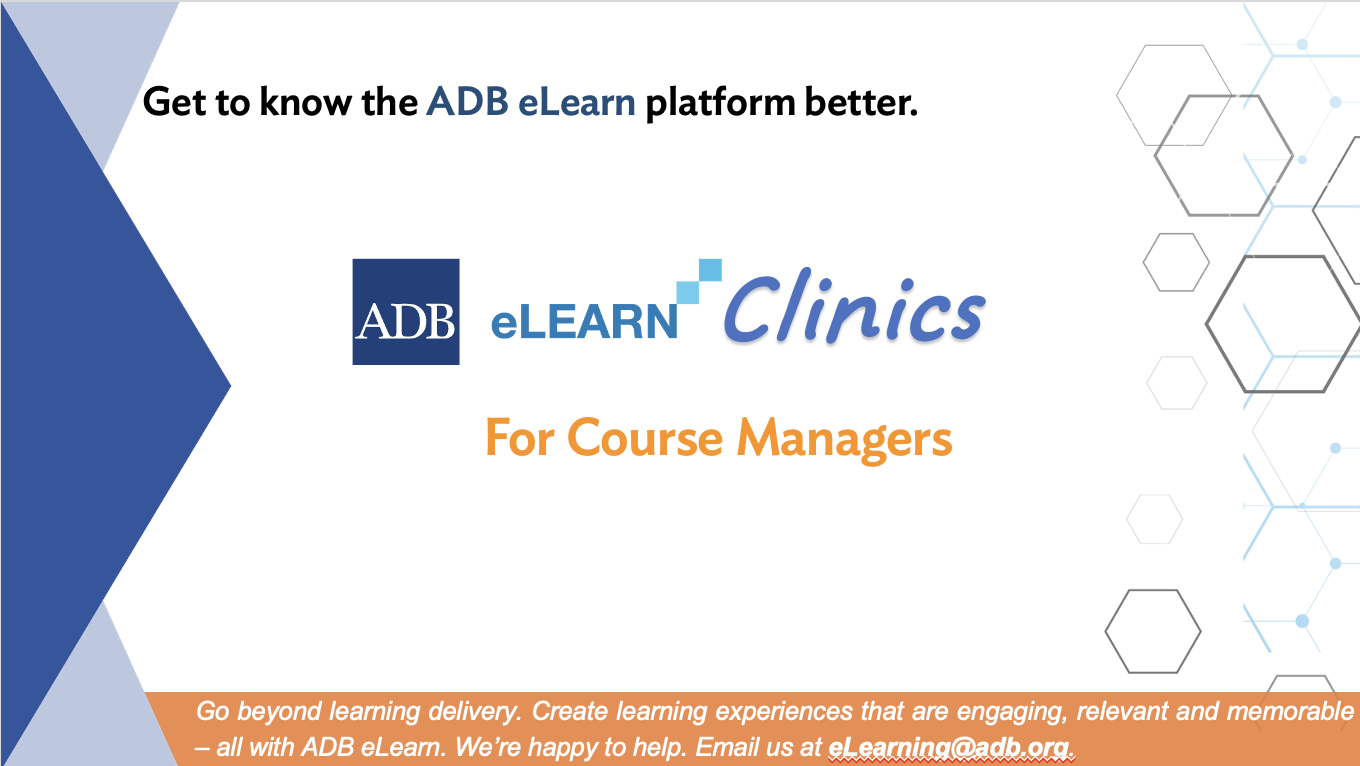 To sign-up to the following sessions below, log in to ADB eLearn and follow the steps in the attached guide.
If you are logging in as an ADB internal user for the first time since February 2022 and did not receive the account confirmation email or encountered any issues accessing the platform or the course, please email us at  eLearning@adb.org so we can get you set up before the session.
ADB eLearn Team